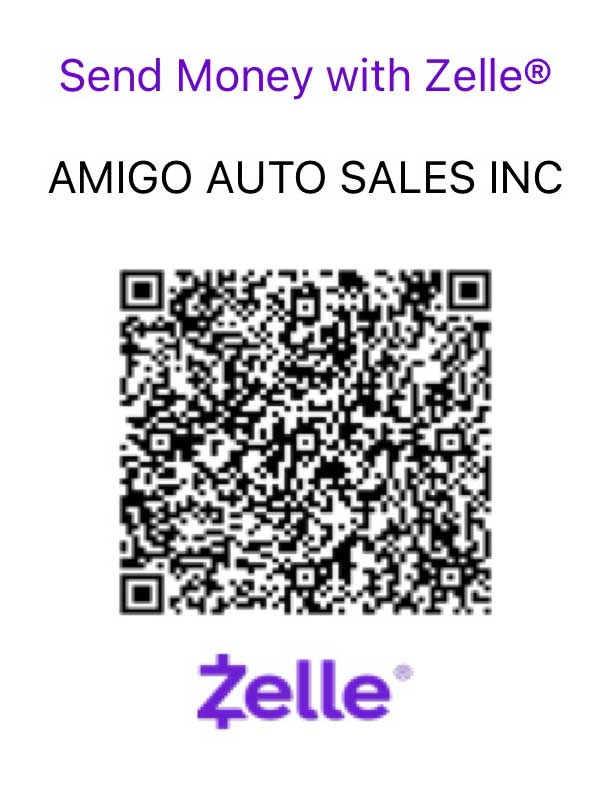 Current customers can easily make a payment to their account using Zelle® with our QR code.
Simply scan the code and follow the on-screen instructions to transfer money from your account at any Zelle® enrolled financial institution.
Make sure to include a note with the transfer with the Amigo Auto Sales account holder's name or account number to insure timely application of the payment to your account.
You will receive a receipt of payment to the email address you have provided once payment has been received and applied.
Contact Us